Tel: 07 5601 0108
---
Welcome to Fetch Automation, Kepware's preferred distributor for the Australian marketplace. We offer support, sales and connection to training for all software solutions across Kepware's product portfolio.
Connect your software and hardware systems with quality, easy to use, and high performing software  applications from  vendors conforming to the OPC Foundation standards.    https://opcfoundation.org/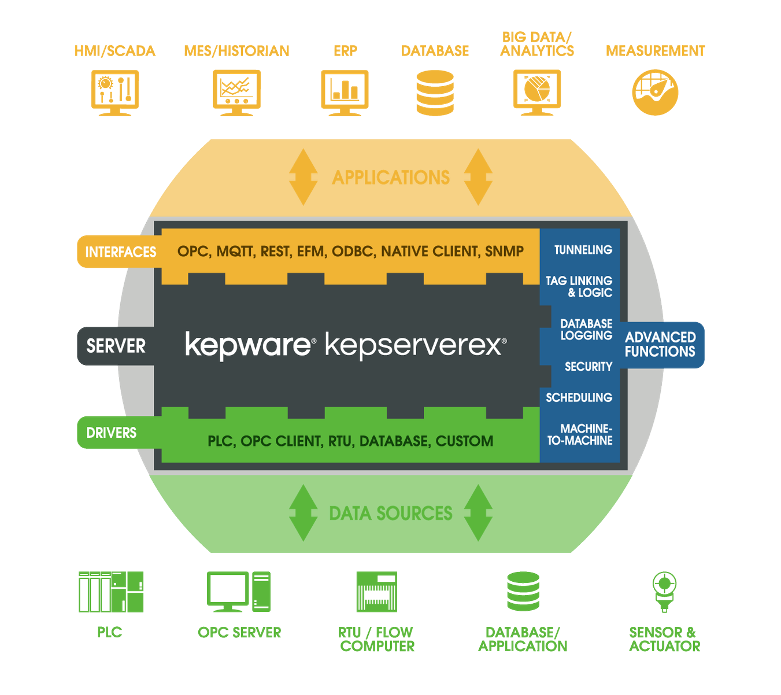 KEPServerEX® is the industry's leading connectivity platform that provides a single source of industrial automation data to all of your applications. It enables you to connect, manage, monitor, and control diverse automation devices and software applications—from plant control systems to enterprise information systems—through one intuitive user interface.
KEPServerEX offers a library of 150+ device drivers, client drivers, and advanced plug-ins for connectivity to top hardware vendors (like Allen-Bradley, GE, Omron, Schneider, and Siemens) and industry initiatives (like MTConnect, DNP3, IEC 61580/60870, and BACnet). It also provides access to client applications like ERP, MES, HMI, and SCADA via OPC and proprietary protocols—as well as new IoT visualization and analysis products via MQTT, REST, and other IT-centric protocols.
---
OPC Router – The industry 4.0 software
The continuous optimization of your production processes is crucial for the quality of your products and ultimately for the success of your company.
Replace old communication channels step by step with the OPC Router – up to complete integration of PLC (programmable logic controller), PCS (process control system), SCADA, SQL-server, label printers, email-server and ERP-systems (ERP: Enterprise Resource Planning).
As a central communication platform, the OPC Router offers you automated data exchange by integrating all systems and isolated solutions.
By recording your process data you have a continuous overview.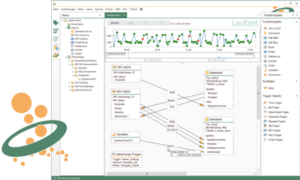 ---

Alarms & Notification
Exele's TopView® software is a powerful yet easy-to-configure alarm management, alarm notification, and remote monitoring tool for process and automation data, databases, and system performance & network ping response data.
---

Automation Technology For Tough Business Problems
OPC Systems.NET is a complete suite of all .NET products for SCADA, HMI, and plant floor to business solutions.
Share data with OPC Servers, OPC Clients, .NET applications, SQL Server, Oracle, Access, and mySQL using your LAN, WAN, and the Internet.
Create HMI applications using Visual Studio or Expression Blend with no programming required for WinForm, Web, and WPF solutions.

Liberate your data
The OAS Universal Data Connector gives you unparalleled access to your industrial operations and enterprise data for connectivity, monitoring, analytics, and delivery. Connect directly to PLCs, OPC servers, files, databases, and IoT platforms to create world-class SCADA systems or industrial automation solutions.