Our new phone number is

07 56010108
---
Welcome to Fetch Automation, Kepware's preferred distributor for the Australian marketplace. We offer support, sales and connection to training for all software solutions across Kepware's product portfolio.
Fetch Automation has also entered into an alliance with Direct Automation for a more comprehensive consumer experience. This union aims to bridge the gap between industry and IoT to enable scalable and lasting solutions for Industrial 4.0 automation applications.
Direct Automation have an extensive catalogue of industrial Automation, Process Control, IoT hardware and software which will further compliment Fetch Automation's products.
Connect your software and hardware systems with quality, easy to use, and high performing software  applications from  vendors conforming to the OPC Foundation standards.    https://opcfoundation.org/
Want to learn more about our product range? Let us do the the work for you.
Sign up to our newsletter and we will deliver product material and industry related content straight to your inbox.
---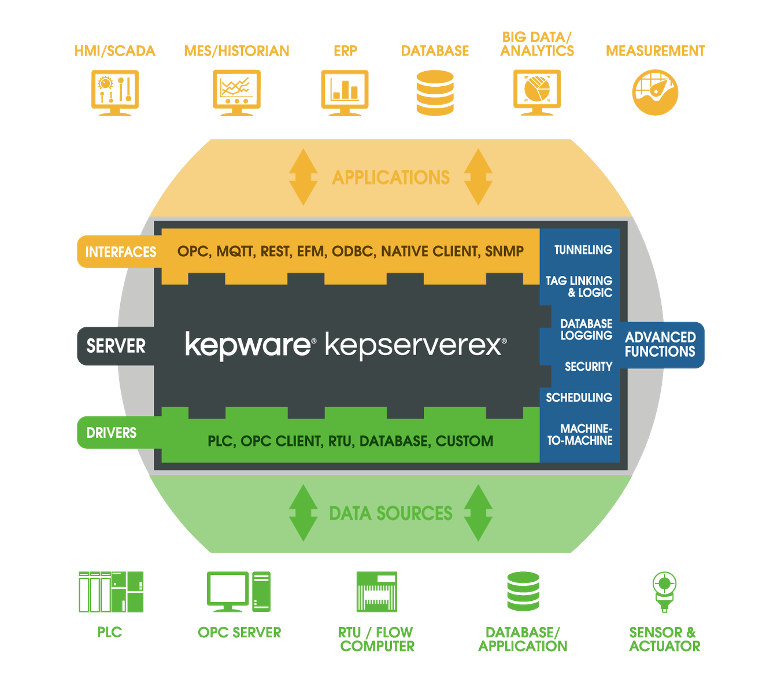 KEPServerEX® is the industry's leading connectivity platform that provides a single source of industrial automation data to all of your applications. It enables you to connect, manage, monitor, and control diverse automation devices and software applications—from plant control systems to enterprise information systems—through one intuitive user interface.
KEPServerEX offers a library of 150+ device drivers, client drivers, and advanced plug-ins for connectivity to top hardware vendors (like Allen-Bradley, GE, Omron, Schneider, and Siemens) and industry initiatives (like MTConnect, DNP3, IEC 61580/60870, and BACnet). It also provides access to client applications like ERP, MES, HMI, and SCADA via OPC and proprietary protocols—as well as new IoT visualization and analysis products via MQTT, REST, and other IT-centric protocols.
Visit https://www.kepware.com/products/kepserverex/ to learn more about KEPServerEX.
---
OPC Router – The industry 4.0-software
The continuous optimization of your production processes is crucial for the quality of your products and ultimately for the success of your company.
Replace old communication channels step by step with the OPC Router – up to complete integration of PLC (programmable logic controller), PCS (process control system), SCADA, SQL-server, label printers, email-server and ERP-systems (ERP: Enterprise Resource Planning).
As a central communication platform, the OPC Router offers you automated data exchange by integrating all systems and isolated solutions.
By recording your process data you have a continuous overview.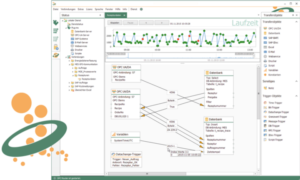 ---

Alarms & Notification
Exele's TopView® software is a powerful yet easy-to-configure alarm management, alarm notification, and remote monitoring tool for process and automation data, databases, and system performance & network ping response data.
---

Automation Technology For Tough Business Problems
OPC Systems.NET is a complete suite of all .NET products for SCADA, HMI, and plant floor to business solutions.
Share data with OPC Servers, OPC Clients, .NET applications, SQL Server, Oracle, Access, and mySQL using your LAN, WAN, and the Internet.
Create HMI applications using Visual Studio or Expression Blend with no programming required for WinForm, Web, and WPF solutions.

Liberate your data
The OAS Universal Data Connector gives you unparalleled access to your industrial operations and enterprise data for connectivity, monitoring, analytics, and delivery. Connect directly to PLCs, OPC servers, files, databases, and IoT platforms to create world-class SCADA systems or industrial automation solutions.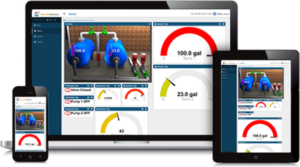 ---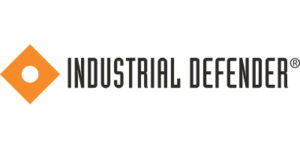 WEBINAR RECORDING:  Use this link HERE
PREPARE AND PREVENT: USING THE AESCSF TO PREPARE FOR THE SLACIP BILL 2022
Missed the webinar? Watch the recording anytime.
On 31 March 2022, the Security Legislation Amendment (Critical Infrastructure Protection) Act 2022 (SLACIP Act) was passed by Parliament. With the passing of this legislation, Australian critical infrastructure companies must report cybersecurity incidents to the government and adopt a risk management program. Fetch Automation's partner Industrial Defender is hosting a webinar surround this bill and the Australian Energy Sector Cybersecurity Framework (AESCSF). While specific to the energy sector, AESCSF has been successfully applied and serves as a broadly relevant example of a top-notch OT security model to measure your cyber program against, regardless of industry.
We invite you to join us in learning why AESCSF is a great model that can help you prepare for future regulations. The webinar will discuss:
How to kickstart an OT security program
Best practices for reporting to the government
How to automate compliance reporting and vulnerability management
Tips for choosing the right OT cybersecurity platform.
We Invented OT Security
Manage your cybersecurity and compliance risk for assets across your industrial footprint.
Since 2006, Industrial Defender has been solving the challenge of safely collecting, monitoring, and managing OT asset data at scale, while providing cross-functional teams with a unified view of security. Their specialized solution is tailored to complex industrial control system environments by engineers with decades of hands-on OT experience. Easy integrations into the broader security and enterprise ecosystem empower IT teams with the same visibility, access, and situational awareness that they are accustomed to on corporate networks.
Visit  https://www.industrialdefender.com to learn more about Industrial Defender's Cyber Security Products.