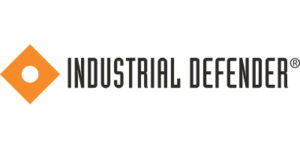 OT Cyber Risk Management Platform
Industrial Defender safely collects, monitors and manages ICS asset data at scale, providing the essential foundation to apply ICS security controls effectively.
Founded in 2006, Industrial Defender was the first OT cybersecurity provider in the market. The Industrial Defender application has been widely adopted by some of the largest critical infrastructure companies in the world to provide asset management and cybersecurity monitoring for their OT environments. Industrial Defender is a specialized solution that navigates the complexities and risks of interacting with real-time control systems, and our engineering experts continuously innovate to meet new security challenges in industrial control systems (ICS).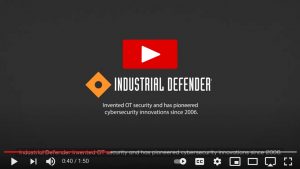 Industrial Defender- Who we are (1:50min)
With installations in North America, the Middle East, Europe, and Australia, Industrial Defender works with some of the largest utility and energy companies in the world, as well as manufacturing, transportation and higher education companies. All of our engineering is based in North America, and our development team is held to stringent cybersecurity standards.
---
Benefits

Establish a deep understanding of each ICS device
to drill down into individual asset data whenever you need to and create the foundation for applying security controls.

Tune out noisy alerts
with the data you really need like how important an industrial device is, where it's located, and who to call on site if anomalies are detected.

Mitigate emerging threats quickly
with actionable ICS security and patch data from on-demand passive vulnerability monitoring.

Automate compliance efforts
with built-in policy management and reporting templates for NERC CIP, NIST CSF, 20 CIS Controls, IEC 62443, the NIS Directive and more.
Enhance IT and OT collaboration
with integrations that share ICS security data across the enterprise.

Enjoy the lowest TCO
in the industry with API-enabled integrations, managed services options, and turnkey deployments across all major ICS vendors.
Solutions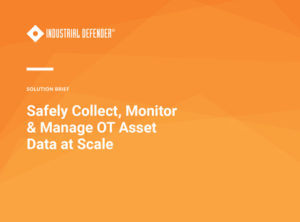 Solution Brief: Safely Collect, Monitor & Manage OT Asset Data at Scale
Multiple vendor systems, geographically dispersed plants and hard-to-reach endpoints make it difficult to effectively manage OT asset data. Industrial Defender has the solution.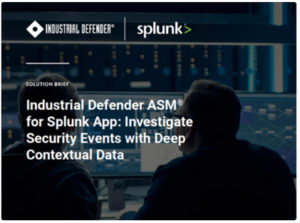 Partner Brief: Splunk
The Industrial Defender for Splunk app solves complex OT security data challenges by delivering security data events with deep asset context to analysts, so they can quickly identify and mitigate cybersecurity issues.
Visit  www.industrialdefender.com  to learn more about Industrial Defender's Cyber Security Products.